By

Carmen Rusu
Posted in Newsletters
On January 15, 2023
Comments Off

on "Philosophize This" – Conversation Group based on Stephen West's podcast Tue Jan. 17th at 7 pm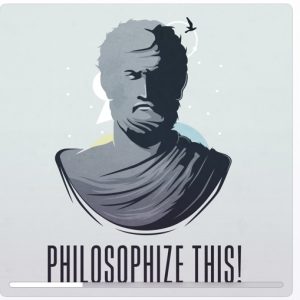 This deeply engaging series introduces listeners to thinkers and ideas upon which our society is based, but in a way that is easy for non-philosophers to digest and understand.
Our discussion group will create a safe environment where we can gain knowledge while also sharing personal experiences as they relate to the topics presented in the podcast.
Listening to the first two episodes of the podcast is strongly recommended if possible.
Fee: $10
For more info or to register, contact us at 201-805-1739 or symposia.bookstore@gmail.com