Symposia Community Events
510 Washington St, Hoboken
"I still love books. Nothing a computer can do can compare to a book. You can't really put a book on the Internet. Three companies have offered to put books by me on the Net, and I said, 'If you can make something that has a nice jacket, nice paper with that nice smell, then we'll talk.' All the computer can give you is a manuscript. People don't want to read manuscripts. They want to read books. Books smell good. They look good. You can press it to your bosom. You can carry it in your pocket." 
― Ray Bradbury, Fahrenheit 451 
 Donations are the lifeline of our business. If you have used books, CDs, DVDs, games, toys that you don't want anymore, you can drop them off at our store and we'll give you a tax-deductible receipt!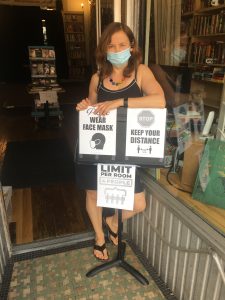 Our family at Symposia hopes that everyone is staying safe and well read!
We are back in business! Come visit us during our opening hours 12 pm to 5 pm 7 days a week!
We are looking for volunteers to shelf books and/or help customers.
Flexible hours, great environment, free books!
Other ways to help Symposia:
DONATE YOUR BOOKS!  Symposia stays in business by selling donated books online.  You can drop off books at our store or call us for no-contact pick-up when available. If you bring the books to the bookstore, leave them at the door and text or call 201-805-1739 to let us know that you did. If you want a tax deductible receipt, we will email it.
DONATE YOUR USED SHIPPING SUPPLIES: In an effort to stay environmentally friendly, Symposia Bookstore welcomes donations of used clean shipping materials like bubble wrap, bubble mailers/envelopes.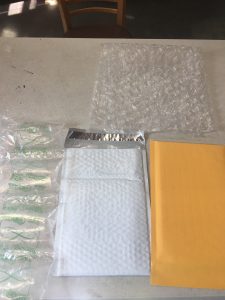 BUY FROM SYMPOSIA!  Need new reading material? Peruse Symposia's inventory at
https://www.amazon.com/s?me=A2K6ZNUTSJAUFX&marketplaceID=ATVPDKIKX0D
MAKE A TAX-DEDUCTIBLE DONATION!  Our non-profit bookstore can only stay alive through the generous support of our community.  Consider supporting our mission by making a contribution today through Gofundme:
https://www.gofundme.com/keep-symposia-alive
Any donation will help make an impact as this is a nonprofit organization that serves as the only used-bookstore in the area and community center for locals. Thank you so much in advance for your contribution to this cause that means so much to our community. It is our pleasure curating the best books for our customers thanks to your donations.
For more info, call 201-801-1739
Address: 510 Washington st, Hoboken NJ